Health rules and regulations
Respect des règles sanitaires
Description

Aventura Gliss Caraïbes est une école de ski-nautique et wakeboard située à Saint-Martin, sur le lagon de la Baie Nettlé : eau turquoise, 30°C dans l'air / 28°C dans l'eau, conditions optimales pour skier et rider toute l'année !
Accessible du débutant au compétiteur de haut niveau, dès 3 ans et jusqu'à pas d'âge !


De nombreuses disciplines sont proposées pour tous :
Babyski (3-8 ans)
Leçons découvertes ski-nautique, wakeboard, foil...
Leçons perfectionnements dans toutes les disciplines : bi-skis, mono, slalom, figures, wakeboard, wakeskate, wakesurf, foil, etc.
Bouée tractée pour toute la famille.
Sessions Sunrise et Sunset, avec des couleurs sublimes, à partager en famille ou entre amis!

Installations :
2 slaloms abrités du vent
1 bateau Nautique 200 avec Zéro Off équipé de l'hydrogate et d'une tour de Wake (Monster Tower)
2 bateaux dont 1 de Wakeboard sont en route pour novembre 2021 !

Dès le mois de Mars 2021 profitez également du club enfants pour les 6-12 ans !
Tarif à la leçon à partir de
25€
et tarif en stage de
5 jours
(plusieurs sessions par jour)
à partir de 450€.

Cartes 10 séances, tarifs adhérents, club à l'année, demandez nous des infos !
Pro shop sur place : D3, Eagle, Masterline, Obrien.
🛫 Envie de découvrir notre club situé à Carcans - Maubuisson 🏝, Aventura Gliss Carcans
Wake & Waterski boat
Activities type
WakesurfWakeboardWater skiKneeboard
Boats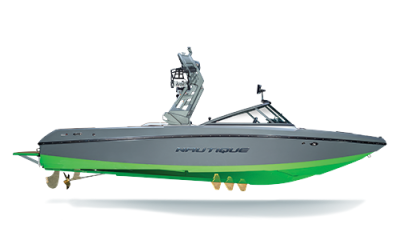 Brand : NAUTIQUE
Model : 200
Capacity : 10
Quantity : 1
Tower : Yes
Power : 343
Speed (knots) : 30
Wave type : Rounded
Prestations type
InitiationCoachingCamps
Included
WakeboardSkiJacketWetsuitHelmet
Difficulties of the spot
Easy
Public type
ChildrenAdults
Physical conditions required
Good
Advice level swim
Beginner
Services
Disabled access

Parking

WIFI

Showers

Locker

Equipment rental

Coaching

School

Association

Shop

Restaurant

Hotel

Multilingual

Swimming area
Insurance
Pro riders
Laura Phily-Guyamier
Multiple championne de France et d'Europe de figures. Double championne de France Elite 2020 en figures et en wakeboard. Actuellement dans le top 6 Mondiale Elite figures.
Accommodations near your activities
Season
From 01/01/2021 To 31/12/2021
Accommodations near your activities