Health rules and regulations
Cata Banana Excursion is now open in compliance with the health rules in force. Do not hesitate!
Description
Cata Banana, nautical stroll at the Grand Cul de sac marin. For the whole family.
Nautical outing
Boats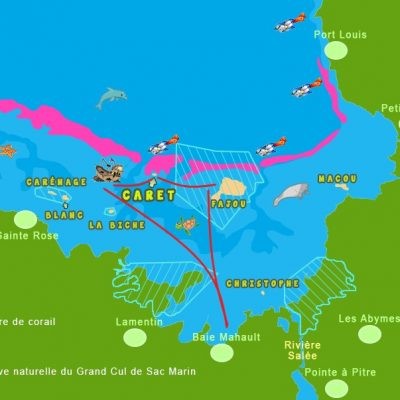 Services
Disabled access

Parking

WIFI

Showers

Locker

Equipment rental

Coaching

School

Association

Shop

Restaurant

Hotel

Multilingual

Swimming area
01/01/2020 - 31/12/2020
Cata Banana Excursion offers you an all-inclusive day in the Grand Cul de sac marin. Book!
Sail
Accommodations near your activities
Season
From 02/07/2020 To 31/12/2020
Working hours (Current season : From 01/07/2020 To 31/12/2020)
Monday

07:00 - 20:30

Tuesday

07:00 - 03:30

Wednesday

07:00 - 20:30

Thursday

07:00 - 20:30

Friday

07:00 - 20:30

Saturday

07:00 - 20:30

Sunday

07:00 - 20:30
Accommodations near your activities